One of the most important jobs of becoming a parent is choosing a name your child will live with for the rest of his or her life. Decades have shown ebbs and flows of trending names, but none so much as the popularity of the baby name Heather. Read on to find out more about Heather's wild rise—and downfall.
Back in 1975, Heather was the third-most popular name among girls, with more than 24,000 babies going home from the hospital with the name. But by 2017, Heather had dropped way down the ranks to only the 1,129th-most popular, meaning only 219 babies were named Heather that year. So what has caused such a once popular name to fall by the wayside?
Graphic: Atlas
According to Baby Name Wizard owner Laura Wattenburg, Heather's rise in popularity coincides with America's tendency to embrace fad names. Case in point, 1969's Disney TV movie called Guns in the Heather sparked an entire generation of Heathers. Eventually, Heather grew up and it became known as a "mom name" and her popularity waned.
The 1988 film Heathers didn't help matters much, either. That movie depicted a not-so-nice clique of bad girls doing very bad things—all named Heather.  While the movie probably didn't force Heather out of the running for a popular girl's name, it definitely didn't help.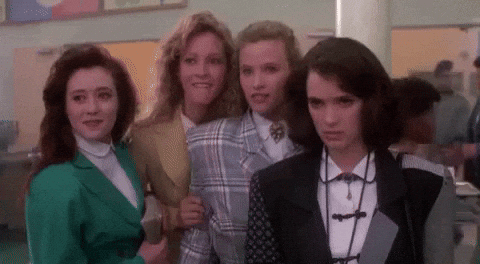 Of the top names that were once in the top five but fell out of the top 1,000, Heather did so the quickest. It took just 39 years, whereas all the other names took between 42 and 71 to make similar drops in popularity.
Names that follow this pattern tend to take a 100-year cycle before we start to see them come back again. That means  by the time you have great-grandma Heather, you may start seeing the name make a comeback.
––Karly Wood
Featured photo: Composite by Keiko Zoll for Red Tricycle
RELATED STORIES
15 of the Wildest & Weirdest Names Parents Named Their Babies in 2017
"Sadie," "Finn" & 38 More Trending Baby Names for 2018
Chip & Joanna Share Pics of Baby Crew (& What the Name Means to Them)