New York City's iconic toy store is coming back. FAO Schwarz will reopen its doors three years after its sudden closing just in time for holiday shopping season to kick into gear. This exciting news has us saying, "F-A-Oh, my Schwarz!"
Kids and grown-ups alike were devastated when FAO Schwarz—the toy store made famous in Tom Hanks' memorable piano-playing scene in Big—closed abruptly in 2015. The brand was at the time owned by Toys"R"Us, which faced its own demise earlier this year. The company was later purchased by ThreeSixty Group andFAO Schwarz ready to make a comeback, especially in the absence of Toys"R"Us.
The new 20,000-square foot store will be located in Rockefeller Plaza just a few blocks from its original flagship location. It is set to open in November with plenty of fanfare, like product demonstrations, magicians and even store employees dressed up like toy soldiers. More locations across the globe will follow after.
And yes, that famous giant floor piano will be back as well!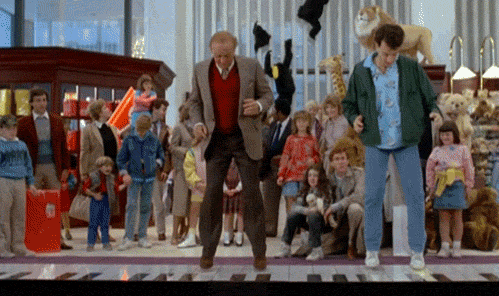 While a single FAO Schwarz location might not completely fill the void left by Toys"R"Us, Target has ramped up its holiday offerings by expanding its line of holiday toys this year, so you don't have to trek all the way to New York jut to score your holiday toy haul.
—Shahrzad Warkentin
Featured photo: Movieclips via YouTube
RELATED STORIES:
Toys"R"Us Geoffrey the Giraffe Gets a New Gig & It's Better Than His Old Job
These Are the Hottest Toys of the 2018 Holiday Season, According to Target
The Amazon Toy Catalog Is Headed to Your Home for the Holidays