After the Pay Your Age Day debacle last month, Build-A-Bear has faced some flack. One Build-A-Bear employee's act of kindness will make you forget all about that and shines a light on how special the gift of one stuffed animal can be.
Ashely Ann Smith recently took to Facebook to express her gratitude after an employee at Build-A-Bear in Woodland Hills, California went above and beyond for her son. In her post, the mom of two explains how she was on the hunt for a Bulbasaur Pokemon Build-A-Bear for a very important reason. An employee named Ryan made her son's dream come true.
Smith explained how their family had recently undergone a very stressful summer when her husband was in a horrible traffic accident. Thankfully, he survived, but it had been a difficult recovery and her son was a total trooper about all the upheaval. As Smith explained she really wanted to do something special for her son before the summer was over and that's when she remembered how much her son wanted Bulbasaur from Build-A-Bear, having saved up his own money to buy it.
She searched, but unfortunately it was no longer available online or in stores. She decided to give it one more try and called her local store in hopes that it would be back in stock. That's when she met Ryan.
Ryan broke the news that the Build-A-Bear Bulbasaur had been retired, but then extended an incredible act of kindness toward her family: "Ryan told me that Build A Bear's focus is to put their heart into everything they do. He proceeded to tell me that he personally owned a Bulbasaur and would be more than happy to give it to my son to bring a little joy to him."
We're not crying, you are!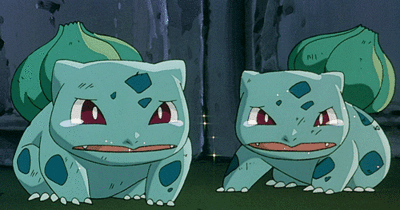 Smith arranged to meet Ryan the next day with her son and needless to say he was overjoyed to receive the Bulbasaur. Ryan even arranged a small adoption ceremony to commemorate the special moment. Smith and her son are so grateful for Ryan's kindness and she called on the company to recognize him for setting such an amazing example.
—Shahrzad Warkentin
Featured photo: Ashley Smith via Facebook
RELATED STORIES:
The Good News You Missed in All That Build-A-Bear Pay Your Age Day Craziness
Video of Little Girl Handing Out Burritos to California Firefighters Goes Viral
These Viral Photos of a Mama Duck with 76 Adopted Ducklings Is Pure Sweetness