When HGTV aired the final episode of Fixer Upper last spring, Chip and Joanna Gaines haven't exactly disappeared. Instead, they welcomed a fifth child, and have expanded their Magnolia empire into practically its own home goods dynasty. But they're not done with the small screen yet—and fans so ready for Chip and Jo to grace their TV screens once again.
With their popular Hearth and Hand home goods collection at Target, a restaurant and Joanna's new book, Homebody: A Guide To Creating Spaces You Never Want to Leave, this power duo still finds the energy somehow to launch their very own television network with Discovery. Yep—a whole network!
Recently Chip told late-night host Jimmy Fallon, "We signed a non-disclosure and it said quote unquote, you can tell your mother but that's it. So mom, I just wanted to make a quick announcement, we are coming back to television. You are going to get to see the kids grow up, you are going to see us, well maybe a six-month delay like the rest of the world, but we are excited to be back."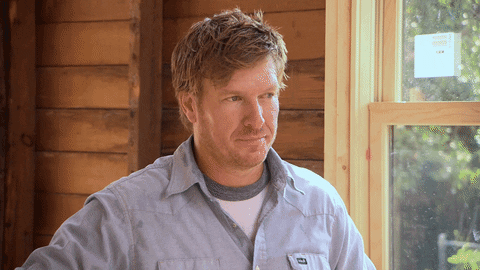 Even though the incredibly busy couple is reportedly returning to television, they haven't released any more details yet. According to PEOPLE, Magnolia spokesman John Marsicano said, "We're excited to share that we are currently in the early stages of talking with Discovery about a lifestyle-focused media network for Magnolia." he went on to add that even though the details aren't firm yet, "our hope is to build a different kind of platform for unique, inspiring and family-friendly content."
And when can we expect this magical Magnolia-based network? It doesn't look like the Gaines family has that info yet. That means some not-so-patient waiting for fans of the family.
—Erica Loop
Featured Photo: Chip Gaines via Instagram 
RELATED STORIES:
Joanna Gaines Has the Best Mom Advice Ever about Being in the Moment with Kids
Joanna Gaines Gets Real about Pulling an All-Nighter with a Newborn at Age 40