With summer vacation season in full-swing, it's pretty likely that you know all about traveling with kids. When Chrissy Teigen and her kids were on a super-long flight (with another to come!) her hilarious tweets were totally every mom who's ever had to travel with kids.
Teigen and her two-year-old daughter Luna are no strangers to travel. Even though she's still a toddler, Luna has already been on more flights than most of us adults. Luna has tagged along with dad John Legend while he was on tour in Asia, making her an expert at this whole "travel by air" thing.
While Luna has had plenty of experience traveling, the same can't be said for her newborn little brother, Miles. As if a state-to-state flight with one kiddo isn't tough enough, imagine traveling overseas for 15 hours with a two-month-old and a toddler. Whoa!
It's pretty safe to assume that we're all kind of thinking the same thing—congrats Chrissy for making it through her flight with some sense of sanity.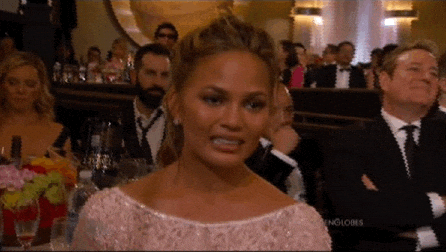 —Erica Loop
RELATED STORIES:
Chrissy Teigen Takes on Would-Be Mom-Shamers for the Umpteenth Time
Chrissy Teigen Trying to Take a Decent Family Selfie Is All of Us, Really
John Legend Open Up About Wife Chrissy Teigen's Postpartum Depression