Despite how far we've come, gender inequality is still a major issue, even with something as simple as a cereal box. One young girl noticed the gender-biased cereal packaging that came with her morning breakfast—and decided to do something about it.
Eight-year-old Daliah Lee from Canberra, Australia started a petition to get Kellogg's to change its cereal boxes after noticing that the package design only featured boys. The Nutri-Grain cereal boxes highlighted kids "doing something awesome," but never included a single image of a girl among surfing, skateboarding and bike-riding boys, she noted in her Change.org petition.
Photo: Daliah Lee via Change.org
When she noticed the problem, Lee decided to write a letter to Kellogg's asking them to make a change. "Why can't girls be on the back?" Lee wrote in a letter in May. "Can this please stop, it's not fair. Girls can do something awesome too…Please fix this."
Sadly the company's response was less than Lee had hoped for. In what appears to be a form letter, Kellogg's Operations Manager Nitin Raj stated, "I'm sorry you did not like this particular product. We very much appreciate your feedback and your comments will be forwarded to our product development team."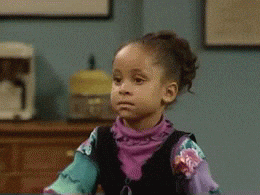 This wasn't good enough for Lee—so she decided to start a petition on Change.org. "I wrote a letter to Kellogg's to get them to change it. They responded but said nothing about the problem. That's why I have made this petition to get you to help me change it," she explained on her petition page. This girl was on fire:
"Kellogg's Nutri-Grain has only been putting boys on their boxes…doing amazing things like surfing on the biggest waves or skateboarding upside down. Girls can do that as well as boys. We don't have to think one is better than the other. We are both humans…It is offending girls who can do amazing things too. It is stopping them from thinking that we are both equal. Kellogs should change their boxes because we are equal and they need to see that. They can change it by taking pictures of amazing things that women and men are both doing for the world."
Lee's unwillingness to back down paid off and Kellogg's finally responded with an announcement that they would be changing the boxes. "Hearing Daliah's passion and, as a company that values diversity and inclusion, we've decided that we will update the pack imagery with images of both females and males… so that we can continue to inspire all Aussies no matter their gender," Kellogg's said in a statement to Ten Daily.
If this sounds inspiringly familiar, you might be thinking of the Duchess of Sussex, a.k.a. Meghan Markle—who did the very same thing, just with a different company. When she was just 11 years old, Markle wrote to the makers of Ivory dish soap about how its product tagline was sexist toward women. Amazingly, she actually got Procter & Gamble to change Ivory's tagline from her letter-writing campaign, as she explains in this video below from the 2015 U.N. Women's Conference:
Meanwhile, Lee has Markle beat by three years when it comes to becoming an empowered advocate at a young age! Bravo to Lee—who says she isn't done changing the world yet and plans to run for Prime Minister some day.
Clearly this is just the first step of a bright future ahead and we can't wait to see what she does next.
—Shahrzad Warkentin
RELATED STORIES:
Dad's Viral Photo Highlights How Often Men Are Forgotten as Fathers
This Five-Year-Old Girl Wrote a Letter to the Gap Because She's Had Enough With Pink and Princesses
Check out What These Boys Are Doing to Protest Their School's Dress Code!