If you're still wondering how to get tickets to Hamilton without taking out a second mortgage, you're in luck. The musical phenomenon is reportedly soon heading to a theater near you…a movie theater that is! Three years after its Broadway debut, Hamilton is still the hottest ticket in the country, but as the touring show continues to make is way around the United States, it hasn't gotten any cheaper or easier to score a coveted seat in the audience.
As reported by the Wall Street Journal, according to source a deal in the works to turn the stage show into a movie. The film will not be an adaptation of the original, but instead a filmed recording of the live performance. (Representatives for Lin Manuel Miranda had no comment at this time.)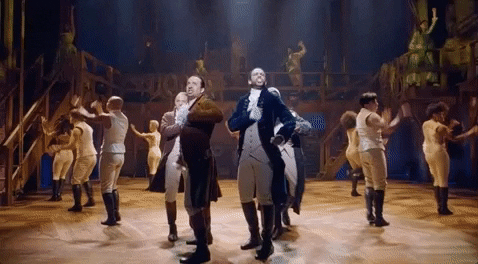 In 2016, before Lin Manuel Miranda retired from his lead role as Alexander Hamilton, he invited a film crew to capture the show live on stage. Now that film is set to make its way to movie theaters where people will get to see the show for the first time for just the price of a movie ticket. It's not quite the same experience, of course, but $20 a ticket certainly beats $400, especially if you're hoping to bring the whole family.
No word yet on when the movie will be released, but according to the unnamed source, part of the deal would be to hold off the debut, either in theaters or via streaming service, until at least 2020 or 2021. Regardless, this is a win for excited fans who've been dying to get a look at this incredible show and missed their chance to see Miranda at the titular character.
—Shahrzad Warkentin
Featured photo: Hamilton Musical via Instagram
RELATED STORIES:
AMC Theatre's New Monthly Subscription Means More Movie Tix for Less Moolah
The "Fantastic Beasts" Sequel Trailer Debuted at Comic-Con & It's Magical
"The Sisterhood of the Traveling Pants" Is Traveling to Broadway