Sometimes it feels like you blink and your kids grow older in that instant. In the span of one short car ride, one famous dad managed to help his daughter leave behind a big chunk of her childhood as he revealed that the Easter Bunny, Tooth Fairy and Santa aren't real in one fell swoop. The story of how Jason Bateman told his kid about Santa (and friends) is a hilarious cautionary tale all parents need to hear.
Recently Bateman was on Jimmy Kimmel Live! recounting his experience filming the new season of Netflix's Ozark when he spilled the beans on the big moment that changed his daughter's life. After months away filming, Bateman decided to take his kids along to the set for a week of some one-on-one bonding time starting with his oldest daughter eleven-year-old Frannie.
His wife, Amanda, had some concerns about his ability to handle parenting on his own…and her feelings were 100-percent valid. As the actor explained to to Kimmel, he and his daughter hadn't even made it to the airport before the world came crashing down around him with one innocent question.
"We're going to the airport and she seems pretty happy," Bateman explained. He made some small talk about a recent Easter egg hunt—and that's when things took a turn for the worse. His daughter responded, "Daddy, here's what I don't understand; bunnies don't lay eggs, right? The Easter egg Bunny, not real…right?'"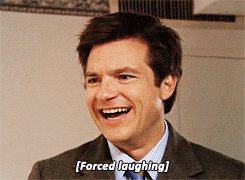 "I was approaching a blackout of nerves at this point in her questioning," Bateman continues. "I said, 'I'm pretty sure that's real.' She says, 'I don't want you to lie to me right now because there's a few kids in class who say it's not real and I don't want to be an idiot…Pinkie-promise with me right now that the Easter egg bunny is real."
The pinkie-promise was his his ultimate undoing. "I said the Easter egg Bunny is not real. I can't lie to the kid. I can't break the pinkie-promise." From there all the cards began to fall. "She goes, 'Alright, that makes sense.' She said, "You know what does not make sense, though—in addition to the bunny—is the Tooth Fairy. I don't understand.' So now I'm in a blackout and I'm sweating."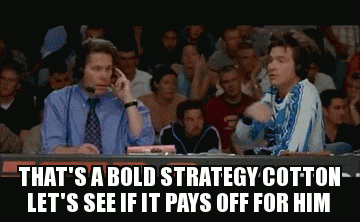 One thing led to another and by the end of the ride even the big Santa secret was unleashed. As Bateman explained, he was then forced to 'fess up to his wife in a text message how he managed to ruin all of the magic. "She fires back, in all caps, what a disgrace I am as an actor… You're a professional liar and you can't get through this?!," he hilariously recounts. "She said make her pinkie-promise not to ruin it for the six-year-old. I said that's a great solve."
Sadly the time will eventually come for all kids when that curtain is pulled back and at least Bateman and his family will have a hilarious story to tell for years to come.
—Shahrzad Warkentin
Featured photo: Jimmy Kimmel Live! via YouTube
RELATED STORIES:
Jason Sudeikis Talks Son's First Disneyland Trip on Jimmy Kimmel & It's a Trip
Kristen Bell's Daughter Delta Belts Out "Let It Go" & Our Hearts Are Melting
Joanna Gaines Gets Real about Pulling an All-Nighter with a Newborn at Age 40