If you grew up watching all things Disney Channel in the early '00s, you'll be more than a little stoked to learn that a Lizzie McGuire reboot might be in the works.
In a recent interview with E! News, former Lizzie McGuire star and new mama Hilary Duff spoke to the buzz that's been building about a possible revival. "There's been like a little bit of conversation," Duff said, "but I think it's very far into the distance."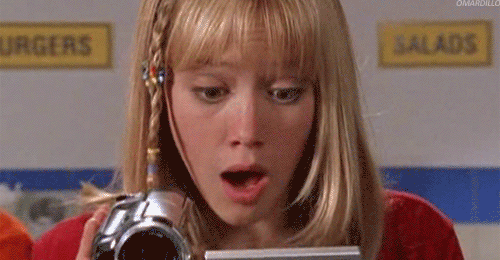 At the moment, the mom who just welcomed a newborn baby is getting ready to shoot season 6 of Younger soon, so between her baby and current series, she has her hands full.
Duff didn't reveal any details on what a Lizzie McGuire reboot might look like, but considering the popularity of Disney's Raven's Home, a reboot of the hit series That's So Raven, we imagine it might involve a grown-up Lizzie raising a sometimes-animated middle schooler of her own.
—Shahrzad Warkentin
Featured photo: Courtesy of Disney
RELATED STORIES:
Here's Why Hilary Duff Won't Share Parenting Advice with Her Sister Haylie
Disney Channel Is Streaming Your Fave Childhood Holiday Shows All Month Long
Hilary Duff Opens Up about a VERY Personal Mom Moment After She Gave Birth