With the release of Won't You Be My Neighbor?, an important but oft-overlooked bit of trivia from Mister Rogers history has resurfaced. Did you know Fred Rogers helped kids to be less afraid of Friday the 13th? (Not that 80s slasher flick—but that actual Friday the 13th calendar day, so often associated with bad luck.) His method for doing this was totally sly and may have slipped under your radar all these years.
In a 1999 interview with the Academy of Television Arts & Sciences, Rogers revealed a surprising bit of biography on one of the show's puppets, King Friday. Turns out, his full name is King Friday the XIII: you guessed it—Friday the 13th. Here's Rogers explaining the story behind the clever name.
"We just thought that was fun," Rogers explained, "because so many people are just so superstitious of Friday the 13th."
"We thought, let's start children out thinking that Friday the 13th is a fun day and every Friday the 13th would be his birthday," Rogers continued, pointing to his regal puppet pal. "We would celebrate his birthday every time Friday the 13th came."
My heart can only explode so much with love.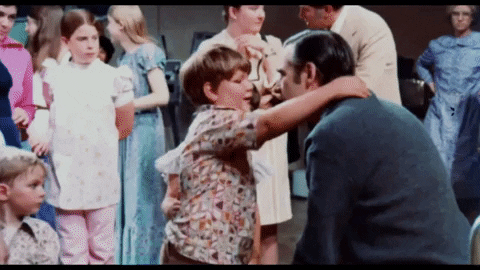 Happy Friday the 13th, neighbors.
—Keiko Zoll
Featured Photo: mrrogersmovie via Instagram 
RELATED STORIES
The 15 Most Important Things We've Learned from Mister Rogers
Mrs. Rogers Spills the Tea about Life with Mr. Rogers on Jimmy Fallon
Tom Hanks Will Play Mister Rogers in New Biopic & All Is Right With the World