As a parent you've no doubt heard the refrain that you "only get 18 summers." While those summer days can sometimes be very long, they are indeed precious and you just might blink and arrive at the last one before you know it. One mom just reached her kids' 18th summer and her post has gone viral—and it will have you wishing those dog days of summer would never come to an end.
Heather Duckworth of Tampa, Florida, recently took to Facebook to share an unusual picture of her front porch. Her photo showed a mountain of shoes strewn in front of her house. "I came home the other day after a long afternoon of running errands and this is what my front porch looked like," Duckworth's caption began. These shoes mean that I have a house full of kids… mostly teenagers. These shoes are a sure sign that it is summer and school is out… These shoes mean that we are the designated hang-out house today."
Despite the chaos and the noise, the sight of the summer shoes didn't make Duckworth exhausted or angry—instead they made her sad.
"They say you only have 18 summers with your kids. I am on number 18 with mine," Duckworth confessed in her post. "This realization tugs at my heart and makes me wonder how 18 summers went by so quickly. Big changes are happening around here – for me and all these kids in my house. My heart knows it and feels it and that's why the sight of these shoes has me feeling a little sentimental. I know that after this summer, things will never be the same again. This is a bittersweet part of parenthood… this transition from having them home to watching them leave. My head knows this is a good thing, but my heart… it just hurts."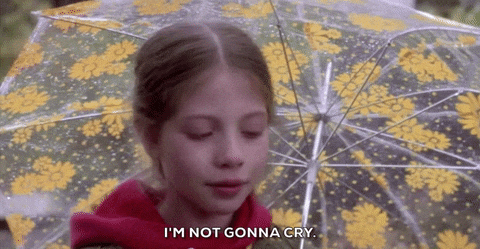 The post instantly went viral capturing thousands of likes and comments from other moms who could totally relate to Duckworth's feelings. In an interview with Good Morning America, Duckworth said, "It just blows my mind, but apparently a lot of other mamas are feeling this way. Just looking at their shoes that have been sitting on my porch, it made me sad that they're all going in different directions. I know some will come home next summer and some won't."
Duckworth, whose two teenage sons both graduated from high school this year, is bittersweet about this major milestone, but has chosen to embrace each moment of this final, special summer and feels comfort in knowing that at least some of those shoes will eventually return to her front porch.
—Shahrzad Warkentin
Featured photo: Pexels
RELATED STORIES:
Mom's Viral Post Reveals Kids Have Been Brushing Their Teeth Wrong All Along
This Viral Dad's Moves Helped Save His Daughter's Dance Recital
Dad's Facebook Post about Changing Tables in Men's Rooms Goes Viral—& He's Right