It happens to Chrissy Teigen. It happens to Pink. It even happens to Hillary Duff—and just about every other celeb mom in the spotlight. So when the internet starts mom-shaming Kim Kardashian West, we're not exactly surprised. As if being a mama in the social media wasn't tough enough, celebs seem to get the brunt of the judgments.
KKW even tried to outdo the haters when she posted a pic on Instagram of herself with kiddos Saint and Chicago—and still, this working mom couldn't win. Cue: our frustration.
Kim K is no stranger to social media-shaming. But when it comes to her kids, the IG photos aren't exactly eye-poppers. Case in point, the super-sweet photo of the mama with her two kids, talking about how much she misses her kids.
Instead of all ooh's and aah's over her cute kids, she got comments about her son Saint.  Yep, 2-year-old Saint just happens to be walking down the street in the photo with something in his mouth. And, according to Kardashian-West, it's absolutely not a paci. And still—the internet was not having it.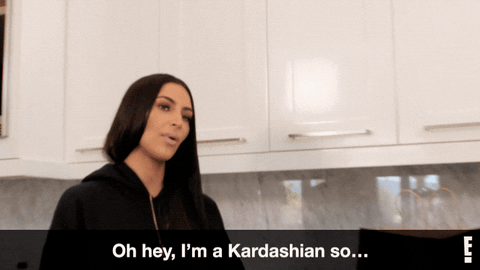 Kardashian West had to clap back, adding, "P.S. mom shammers it's not a pacifier, he's eating candy!" Oh, but the shaming didn't end there. While the Paci Patrol was (mostly) shut down, the Candy Cops came out to wag their fingers  and clutch their pearls, shaming her for giving a toddler candy. (Did the Candy Cops forget that Halloween is less than two weeks away, too?)
Oh, but it didn't end there. Some critics commented on baby Chicago's bare feet.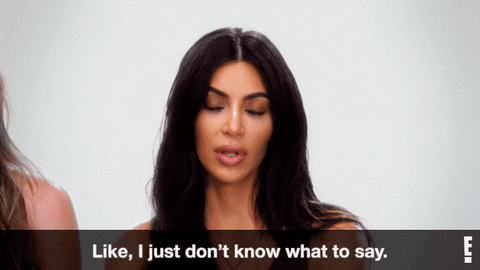 It shouldn't matter whether you're Kim Kardashian West, leader of the free world or just president of the PTA (or not)—seriously people: enough with the mom-shaming madness already.
—Erica Loop
Featured Photo: Kim Kardashian-West via Instagram 
RELATED STORIES:
Kim K Gets Real About Her Difficult Pregnancies & We Are Here for Her
Please Stop Asking If Kim K Is Planning for Baby Number 4 Already
Kim K's Response to Little Sis Khloe Kardashian Giving Birth Is Super Empowering