Who's ready for Oprah's new frozen pizzas? Um, we are. After a successful release of her O, That's Good! line of refrigerated soups and sides, Oprah recently added to the collection with not one, not two, not three—but four delicious-looking pizza option!
Not only are O, That's Good! pizzas…um good, they're good for you too. Like many of her fridge-friendly soups and sides, the frozen pizzas also contain cauliflower as an ingredient. One-third of the crust contains the veggie.
Choose from four tasty topping varieties: Pepperoni, Five Cheese, Supreme and Fire Roasted Veggie. Each retails for $6.99 but maybe if we're lucky, Oprah herself will bust out of the frozen pizza aisle shouting,  "You get a cauliflower crust and you get a cauliflower crust and YOU ALL GET CAULIFLOWER CRUSTS!!"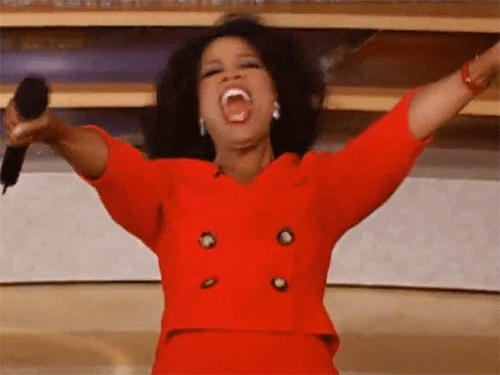 Okay, so probably not.
But in all seriousness—Oprah's entrée into the grocery store freezer section isn't just good and good for you, it's also good for others. Ten percent of the profits that Oprah's pizzas will go towards funding a hunger-related charity.
—Erica Loop
Featured Photo: Oprah via Instagram 
RELATED STORIES:
CPK Is Now Cauliflower Pizza Kitchen
4 Copycat Girl Scout Cookies You Can Get at Whole Foods
7 Perfect Girl Scout Cookie Copycats at Trader Joe's to Satisfy Your Cravings