Fans of the 1993 cult classic film will definitely be stoked to hear about The Sandlot reboot—but is it really happening? The future for this ragtag crew is still unclear.
Recently featured as a guest on The Rain Delay podcast, writer-director David Mickey Evans announced that a television series based on The Sandlot was in the works, to debut on an unnamed streaming service platform. This project is different than the prequel Sandlot movie that is already in the works at 20th Century Fox.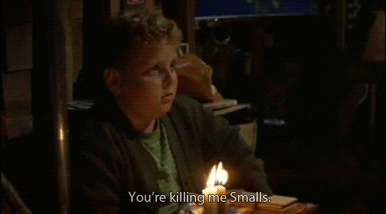 "I just sold a Sandlot television show. We're about to get an order for the first two seasons," Evans said. "I already got all the original cast members back. It takes place in 1984, when they're all like 33 years old and they all have children of their own, and that's all I can tell you."
Before you get too excited though, Patrick Renna—one of the original film's stars who played Hamilton "Ham" Porter—tweeted his surprise over the news.
If he was unaware that a show is the works starring the original cast, then is it really happening? Legends never die, so we can only hope.
—Shahrzad Warkentin
Featured photo: The Sandlot via Facebook
RELATED STORIES
It's Official: Netflix Has Landed "The Baby-Sitters Club" Reboot as Our Childhoods Rejoice
Is Harry Potter Getting a Reboot? Daniel Radcliffe Seems to Think So & WHAT?!?
Hilary Duff Says a "Lizzie McGuire" Reboot Might Be in the Works