The right to breastfeed whenever and wherever a mother wants to is a hot-button issue that is no stranger to controversy—and when one breastfeeding mom was told to cover up, that controversy deepened.
The doctor's office is probably the last place you'd expect a new mom to be told she shouldn't openly breastfeed. But that wasn't the case for Jennifer Howard when she tried to nurse her three-month-old baby Evelyn during a recent visit to Oregon's Salem Clinic. Representatives for the Salem Clinic did not immediately return Red Tricycle's request for comment.
When her baby started crying, the mother of three picked her up to start nursing. Howard told KOIN 6 News, "Before I even got started (the doctor) stopped me. He said, he asked me if I had a cover, and I was a little surprised."
According to Howard, the clinic's rules prohibit nursing without a cover as a way to prevent lawsuits (against the medical provider for engaging in inappropriate behavior). Howard also told KOIN that after the doctor told her about the clinic's rule, she did look through her diaper bag for a cover to use while nursing. What happened next was more than troubling.
"He comes over to me and takes it out of my hand and proceeds to hold it up and shield me while I got my baby latched," Howard said. "And then he took it and covered me and my baby with it and proceeded with the office visit."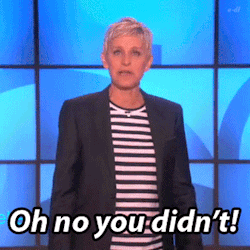 In Howard's state of Oregon, like all other states, women have the legal right breastfeed in both public and private locations.
After this incident, Howard filed a verbal complaint with the clinic and asked to switch doctors. She notes that she later received a response denying her request to see a new physician. Along with this complaint, Howard also filed a complaint the Oregon State Medical Board.
—Erica Loop
Featured Photo: Wayne Evans via Pexels
RELATED STORIES:
Khloe K's Candid Tweets about Breastfeeding Struggles Show She's Not Alone
Khloe K Gets Real about Breastfeeding & her Honesty Is So Appreciated
New Study Reveals Moms Need a Full Year for Recovery After Giving Birth