When a 38-year-old woman started gaining weight at a super-fast pace, she did what any of us would—well, besides consulting Dr. Google with, "Why am I gaining weight?" for 24 hours straight. Obviously, she sought medical help. And what did the doc find? Um, a 132-pound ovarian tumor!
Yes, you read that correctly. When the woman went to see Dr. Vaagn Andikyan at Connecticut's Danbury Hospital, she had a shockingly large three-foot-wide ovarian tumor. Weighing in at 132 pounds, the tumor took up the woman's entire abdominal area. (Obviously.) Hey, 132 pounds is basically the size of another whole adult person!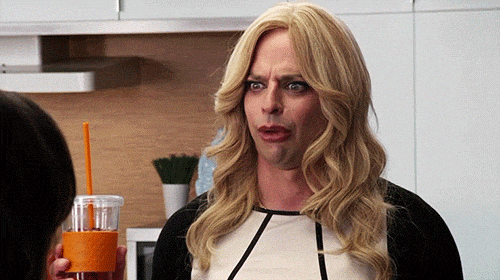 Even the tumor wasn't cancerous, it did cause plenty of physical problems. Along with the tumor taking up space in her body, it also caused her legs to swell to the point that she couldn't walk on her own. And while the woman was gaining almost 10 pounds each week, she was seriously malnourished. The position of the massive tumor pushed her intestines up and into her chest, making it challenging (at best) to digest food.
It took a team of almost 25 (surgeons, gynecologists, cardiologists, anesthesiologists, nurses, physician's assistants and OR staff) to figure out the best possible way to treat the woman and her tumor. In February, on Valentine's Day, the woman underwent a five-hour surgical procedure removal and reconstruction procedure.
As if the tumor itself wasn't amazing enough, the surgery was a complete success—giving the woman use of her uterus, one ovary and most of her fallopian tubes. This means that she still has the ability to get pregnant, should she choose.
—Erica Loop
Featured photo: pexels.com
RELATED STORIES:
Good News for Older Moms: Babies Later in Life May Help You Live Longer
New Study Reveals Moms Need a Full Year for Recovery After Giving Birth
New IVF Treatment Promises No More Needles & It's Pretty Incredible