Breakfast food or sugar-coated candy? With the new Sour Patch Kids cereal you can have both—if sour breakfast foods are your thing, that is.
While there is no shortage of breakfast cereals based on favorites from the cookie and candy aisle—see: Oreo-O's, Reese's Puffs and Chips Ahoy, to name a few—this latest snack-time breakfast mash-up is a little more unique than most. A bowl of cookies for breakfast is one thing…but a bowl of Sour Patch Kids?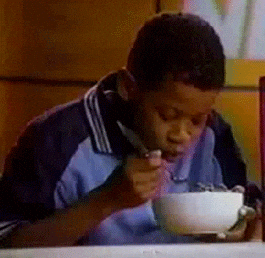 There's no official word yet on what the cereal will actually taste like and if it will mimic the Sour Patch Kids sour-then-sweet flavor profile. But Twitter user Tifanee Gurney claims to have tried it and posted, "Tastes just like the candy, then morphs into fruity pebbles. Not horrible, but I'm going to pass."
The world got it's first glimpse of Sour Patch Kids cereal in October, when Instagram account Candy Hunting posted a picture of the box. Some questioned whether the item was real, but it appears to be authentic as Food and Wine is now reporting that the cereal will officially go on sale at Walmart starting Dec. 26, before rolling out to grocery stores nationwide in early 2019.
—Shahrzad Warkentin
Featured photo: Dov Harrington via Flickr
RELATED STORIES:
This Girl Who Took on Sexism on Her Cereal Box Is a Next Gen Meghan Markle
This Popular Cereal Is Finally Coming Back to Store Shelves & Breakfast Bowls