So, if you're like one of over 10 million people who bought the Nintendo Switch when it debuted last year, you're in for a treat of epic proportions—and if you haven't yet bought the Switch, you might want to rethink that decision. On Wednesday, the Japanese video game giant announced its latest update for the Switch: the Nintendo Labo—and it looks freakin' incredible. What is the Nintendo Labo? Honestly, the best way to think of this new toy experience is what isn't the Nintendo Labo.
According to the new Nintento Labo website, it's a mish-mash creative hybrid of cardboard, coding, engineering and your existing Nintendo Switch. "Nintendo Labo combines the magic of Nintendo Switch with the fun of DIY creations," the website says—and admittedly at first, it just looks like some boring cardboard cut-outs, but the Nintendo Labo is SO MUCH MORE.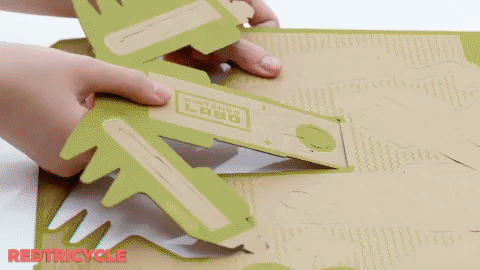 So, onto the deets: Nintendo Labo will be available on Apr. 20, 2018 as Toy-Con kits. The "basic" Toy-Con 01 Variety Kit is priced at $69.99 while the Toy-Con 02 Robot Kit is priced at $79.99. Both will be available the same day and all kits come with all the Nintendo Switch software you need.
Seriously, how awesome does this look?!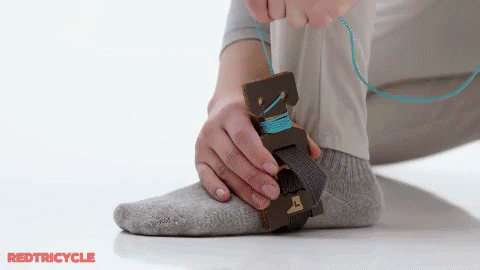 The age range for the Nintendo Labo is spec'ed out for kids 6 to 12. Parents, if you have a six- through twelve-year-old at home who would lose their damn minds for one of these like I am, you can win a chance to demo a Nintendo Labo toy kit in New York City in February or San Francisco in March.
*looks wistfully at my kid across room, wishes he was a year-and-a-half older…*
Watch and try not to squeal with excitement like I did for the full 2 minutes and 52 seconds of the Nintendo Labo announcement video below.
I legit cannot control my inner gamer right now.
So… who's ready for the Nintendo Labo? *raises hand* Come geek out with me in the comments.
—Keiko Zoll
Liked this story? You're going to love these…