When one Reddit user asked, "What is your mom's catch phrase?" in the r/AskReddit subreddit, they got some awesomely amazing responses. Hey, us moms can be pretty funny sometimes—especially when we're not trying to be. And before you belt out your own mama's hilariously "mom-like" saying, remember that someday your kiddo may be sharing the super-silly things that you say!
While we might associate some mom catch phrases like, "You'll shoot your eye out!" (A Christmas Story) and "I'm not like a regular mom, I'm a cool mom" (Mean Girls), sometimes truth is stranger—and far more hilarious—than fiction. Here's a roundup of some of the funniest mom catch phrases Reddit users had to share.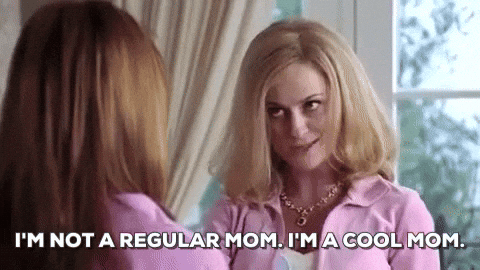 1. And they weren't even shopping at Whole Foods.
2. She's not wrong.
3. "Water is the essence of life."
5. Definitely one to file away for later.
6. The modern version of, "Were you raised in a barn?!"
7. Up in here, up in here.
8. Uh oh—this kid figured out our secret Mom Code!
9. Some catch phrases develop later in life, it seems.
10. Now we have something new to try at red lights.
Check out the whole thread if you're looking for more hilarious mom catch phrases—and maybe pick up some inspiration for a new catch phrase to try with your kids!
—Erica Loop, with Keiko Zoll
Featured Photo: Nick Caputo via YouTube
RELATED STORIES:
Alexis Ohanian Talks Paternity Leave & "Being present" as a New Dad
Jason Bateman Played the Straight Man When His Kid Asked about the Easter Bunny
Moms with Rude Coworkers Are More Likely to Do This with Their Kids at Home