Have you ever wondered what's your parenting style? New Zealand dad Jordan Watson can give you a helping hand. His oh-so-hilarious YouTube video on "How to Parent" is something that anyone with kids needs to watch!
You might remember Watson from his "How to Dad" YouTube video. Now he's back, with a general guide for parents of all kinds—and his latest video is almost too real.
Watson's latest video features some of the most common parenting types. Oh and if you're expecting the research-based parenting categories you may remember from your college psych or child development courses, you won't find them here.
The too-funny dad highlights the ever-present helicopter parent, as he hovers over his baby like so many of us do (but totally don't want to admit). Along with helicopter parents, Watson also features "The Google Parent" (you know that mom or dad—the one who absolutely, positively has to google everything about their baby), "The Read Too Many Books Parent", "The 'Cool' Parent" "That Relaxed Parent", "The Over-Protective Parent" and "The 'Mum' Parent."
So, which type of parent are you? Chances are you might be some combination of the above…or subscribe to the all-of-the-above theory. Sometimes we hover like a helicopter and sometimes we're super-relaxed. And then there are the times we convince ourselves into thinking, "Yeah, I'm the cool mom."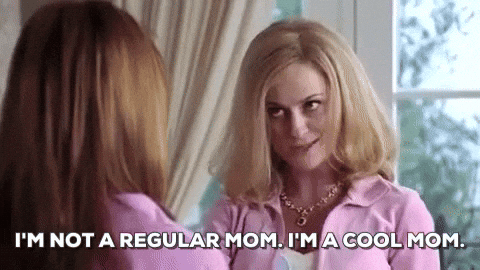 (Because we totally are cool moms…right?)
—Erica Loop
Featured Photo: Neonbrand via Unspalsh 
RELATED STORIES:
Celeb Parents' First Day of School Photos of Their Kids Are Too Much
That Time Kristen Bell's Husband Fixed His Daughter's Bike…Shirtless
James Van Der Beek Opens Up about Wife's Pregnancy Loss in Powerful IG Post